ILONN HOTEL
llonn Hotel is an inspiring place for business and private visitors looking for a place to feel at ease and relax. 77 rooms arranged with utmost care for details and our visitors' comfort, fully multimedia conference rooms that can be combined into larger spaces, a relaxation zone with a sauna, premium transport and premium service level.

Staying at Hotel Ilonn takes you away from the city hustle&bustle, but still within less than 20 minutes to the centre of Poznań.

Start a day at Hotel Ilonn with a breakfast and top it up with a dinner at our restaurant, enjoying unexpected meal compositions created by our chef, Arkadiusz Huk.

Accommodation

77 rooms, including 7 superior rooms and 1 suite, are arranged to ensure superior comfort and convenience.

Each room at Ilonn Hotel is provided with wireless Internet access, satellite TV, ergonomic work desk, safe, ironing and coffee-making set.

Spa and gym

After an exhaustive training, or as an additional leisure, our visitors are welcome to enjoy our SPA, where you can find two dry saunas and one steam room, a shower and comfortable seats. Each sauna has intuitive panel which will help you to adjust music, temperature and lights to your needs and preferences. Sauna is included in the price for all visitors of Ilonn Hotel.
Visitors of our hotel living an active live do not need to give up training or physical activities. With the comfort of our visitors in mind, our gym features top-quality equipment for exercising, both training machines and standalone weights.

The gym is free to our visitors on prior booking.

Restaurant

Sitting at our buffet breakfast table, you will have the opportunity to try more than 100 dishes - from a standard continental breakfast to vegetarian meals or Mediterranean cuisine. Our menu is a collection of proprietary recipes by our Chef, famous for his skill of packaging what's regional and traditional in a modern format.

Przestronne
lobby z biblioteką.
5 konceptów
kulinarnych.
Stacja ładowania
samochodów.
Bezpłatna
strefa saun
Bezpłatna
strefa fitness
Bezpłatny
parking
If you travel often, we have a special offer for you!
Set up a loyalty card today, book accommodation directly and enjoy the unique benefits:
Welcome drink - third night
Free breakfast - the fifth night
Tenth night for free!


UL. SZARYCH SZEREGÓW
16 60-462 POZNAŃ

RECEPTION
TEL. +48 61 668 75 75 / +48 668 89 75 75
REZERWACJA@ILONNHOTEL.PL

KONFERENCJE

TEL. +48 61 668 75 75
MARKETING@ILONNHOTEL.PL

GASTRONOMIA

TEL. +48 61 656 58 00 / +48 530 914 393
A.MROZ@ILONNHOTEL.PL

IMPREZY I WESELA

+48 530 914 393
PRZYJECIA@ILONNHOTEL.PL

CATERING +

+48 530 914 393
KONTAKT@CATERINGPLUS.PL

Settlement of transactions by payment card and e‑transfer they are carried out through Dotpay.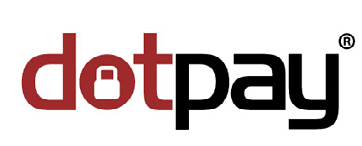 Other available payments

Other available payments

NEWSLETTER
ZAPISZ SIĘ. BĄDŹ Z NAMI. BĄDŹ NA BIEŻĄCO.

Wysłanie maila jest jednoznaczne z akceptacją regulaminu polityki prywatności.